The Experiences of External PhDs – or, how to grapple research besides a paid job
A significant number of the LUCAS PhDs are so-called "external PhDs": PhD researchers not employed by the institute. Why would someone decide to conduct research while unfunded? And what are their experiences while doing so? Time for some honest conversations.
The LUCAS Institute is the home of 20 employed PhD researchers. However, the total of the institute's PhDs amounts to about 120. Who are those 100 other researchers then? Yes, they are the external PhDs. An external PhD is – in contrary to their siblings the internal PhDs – not paid to do their research and conduct it on a voluntary, self-funded basis. They do not have the obligations of teaching and cooperating in the various activities of the institute, but neither do they have a research budget that would give them opportunities to attend certain courses, go to conferences, or buy research materials. Recently I began to wonder – a very much Covid-induced train of thought – why anyone would chose to do such a thing as becoming an external PhD. Why did I decide to start this endeavour a couple of years ago, and why did others? Time for a little chat with some of my fellow 'buitenpromovendi', as they are called in Dutch.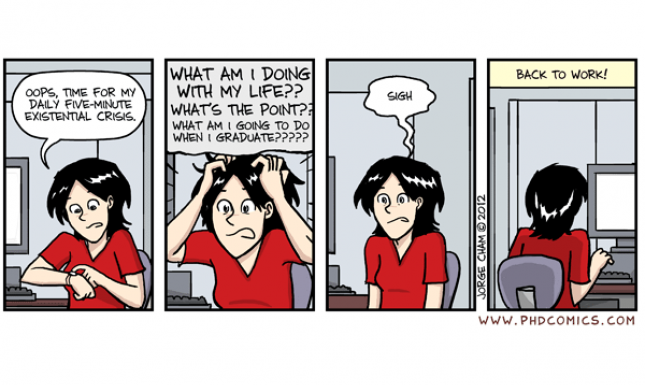 The very first thing we all have in common is that each one of us only decided to do our research externally after considering the internal option. The internal PhDs I spoke all expressed sincere incredulity about the idea of doing an external PhD ever at all. "No," they never considered such a thing, and – I must be honest – neither did I before I was actually turned down for the Dutch "NWO Promoties in de Geesteswetenschappen" grant. After I was turned down, I first looked for other job opportunities, applied for traineeships and very briefly and depressingly worked at a commercial educational company, before realizing that there was nothing that grabbed me so much as the research I had started during my MA thesis. This I also have common with the external PhDs I spoke to. Since there are basically two options of acquiring a funded PhD in the Netherlands – the already mentioned NWO Promoties in de Geesteswetenschappen grant which grants a staggering total of 25 spots each years for the whole of Dutch Humanities, or applying for a position in the larger research of a senior researcher with its already decided research topic – and many of the external PhDs are not yet finished with exploring their MA thesis topic, the only option left is to do it all by yourself. As Liselore said to me: "I wanted to develop my own research question." Granted, one of the major advantages of being an external PhD is that you have full control over your own research.
Full control over our research topics we may have, full control over our research time we do not. As internal PhD researchers struggle with the demands of teaching and the various other obligatory activities, we external PhDs try to grapple with the ever pressing question of how much time to spend on earning your keep and how much on doing the thing you love. This question is perhaps the most crucial in your years as external PhD. "[I]t is good at times and it sucks at times," Liselore tells me: "Obviously, your research is your no. 1 so it can be frustrating not to be able to dedicate all your time to it." Finding a good work/research balance takes time and practice, I know from experience, since besides time you need to find the mental space for doing such a hard job as the writing of academic research is. Moreover, you have to be able to live with the almost constant stressful reminder that your financial situation is precarious since you are not working full time (paid, that is). To make matters worse, some of the people I talked to are vulnerably honest about the sacrifices you have to make while doing something purely out of personal motivation not money, sacrifices that might go further than reducing the amount of holidays you go on.

But do not despair! Combining research with a job also comes with the added benefit of gaining the so lauded 'work experience'. I can personally attest for the many new skills and knowledge I gained during my work. Moreover, having to allot time for your job means a heightened awareness of the time you have left for researching. As Andrea mentions: "I personally feel that this job makes me more focused on my own research. When I was doing the master I wasn't working and it would take me ages to do things. Now I am more efficient with time and the practice of writing reports for CWTS has helped me on the writing of my thesis." Thus, the skills and knowledge you acquire during work times can very well feed back into your own research.
Conducting your research next to a job also means that all external PhDs planned a bit more years to finish their research than the 'normal' four years. The intention is to spend about 5 to 6 years, which will turn into about 6 to 7 years in reality[1].

So, why would we spend about 7 years of our life living off part-time paid jobs while we are sacrificing a lot? Well, because we love doing research! Besides the humbling honesty of all the external PhDs about the difficulties they experience, the one thing what strikes me the most is the passion which speaks from their answers. They all absolutely love what they do, and chose their research topic with care, enthusiasm, and admiration. While Andrea says, "this is what I like doing," Liselore even goes so far as to say: "and I cannot really imagine another job (yet) that would suit me better". This is a sentiment very familiar to myself; both in the intermediate period between being turned down for the research grant and starting my external PhD as when I was looking for new job opportunities in the past year, there was really not one job vacancy that could provoke something even remotely similar to the feelings of enthusiasm I have for my research. While we are ambivalent about our options of pursuing a research career after finishing our PhDs – due to the fact of course that our options for teaching and attending conferences are limited, let alone the fact that unfunded research might not entice the grant committees further down the line as much as do funded ones – we all would like to continue to do 'at least something' with the research we do now. These dreams for the future range from continuing the research in an academic environment to using our research experience in other job opportunities, or continuing to do unpaid part-time research in our area.
So, while we all decided to enter this challenge that is external PhD research out of the sheer devotion to our topics and the love for the act of researching, we are hesitant – or at least, mindful – to recommend this venture to others. Your 'intrinsic motivation' must be strong. Or, as Liselore so aptly commented, you must be "deadly passionate" about your topic.
And deadly passionate we are.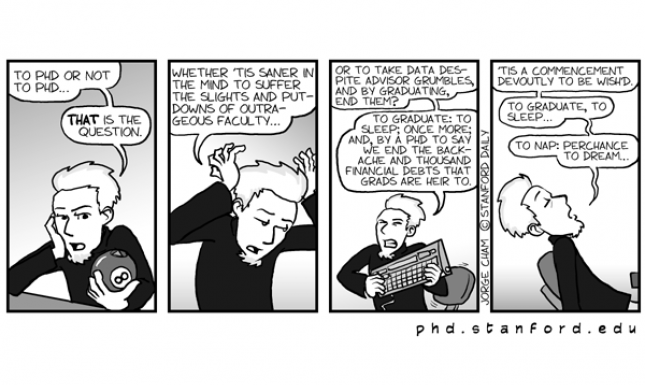 As for me personally, my Covid-induced doubts have let me to the decision to first of all ensure a secure and somewhat well-paid future career as a teacher, before picking up my research again and finishing my PhD. So, I would like to take this opportunity to express gratitude for my time as editor of the Leiden Arts in Society Blog, bye for now. (But I'll be back!)
[1] This is surprisingly consistent with the PhD practices of the USA, as Catherine explains to me. American PhDs receive stipends which vary enormously depending on the university and the program of study. Students are also expected to apply for additional internal and external funding. In the Humanities, PhD students have to complete up to two years of coursework and pass comprehensive examinations before starting their dissertation research. As a consequence, a lot of American PhD research in the Humanities takes about 7 years to complete.
Please note that I have only spoken to a few external PhDs, the situation might be quite different to others who, for example, conduct their research after retirement.
This blog has come about with the help of several other external PhDs which were kind enough to answer some very personal questions. Thank you.