Unwritten/Unacknowledged
After having talked about the intersection of LGBT and Deaf identifications, it is time to survey how organizations work to overcome problems that people with disabilities encounter on the gay dating scene.
Earlier this year, the Dutch gay male oriented website gay.nl published an interview (in Dutch) with Ivan Henczyk about his involvement in the initiative AutiRoze, which is a support group for LGBT identified people on the autism spectrum. In the interview, Ivan signals several issues that people on the autism spectrum frequently encounter in their daily lives, but focuses in particular on the difficulties they encounter on the gay dating scene. Modern technology and the wide availability of internet has pushed a large part of the gay dating scene towards online dating apps such as Grindr and Tinder.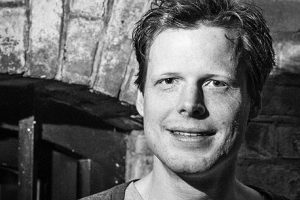 These platforms come with a unique set of online etiquette that involve unwritten rules ranging from how to flirt via text messaging to when or when not to send someone an image of your private parts. As such, apps like Grindr are already difficult enough to navigate, but for people on the autism spectrum they pose even more obstacles, since these apps provide little space for patient feedback from the person on the other side of the smartphone screen. The effect of this move towards different dating platforms has led to an increased feeling of being left out, or misunderstood by the LGBT community at large. This not only goes for people on the autism spectrum, but also other persons with disabilities or mioritizing identifications that differentiate them from a predominantly white cisgender gay male community; a common issue to which this article on sexual racism on Grindr testifies.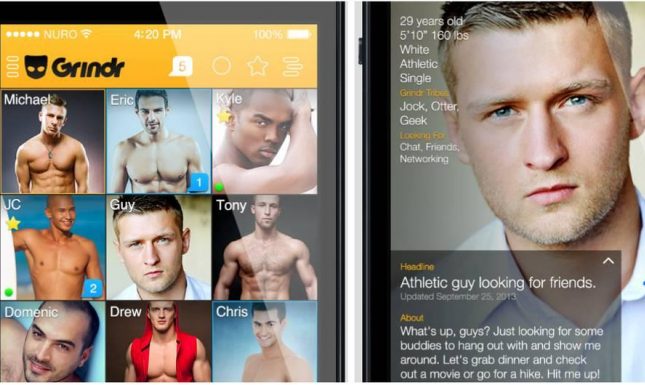 Fat, Fem and Asian
The lack of understanding for people on the autism spectrum within the LGBT community that Ivan discusses is not an experience unique to these persons. In fact, the LGBT dating scene (and, let's be honest, the gay male dating scene in particular) has a reputation to be ruthless towards people of color, people with visible disabilities, people who are in other ways differently bodied or to those who do not adhere to normative masculine or feminine gender roles.
The drag queen Kim Chi, who was a runner-up during the eighth season of the popular reality TV talent show RuPaul's Drag Race, performed to a satirical song about these kind of experiences on the gay male dating scene. During the show's finale. The track titled Fat, Fem and Asian, hones in on three categories with which Kim Chi identifies, but which often disqualify her on superficial dating apps such as Grindr or Tinder. Although the song is meant as satire and tries to recast these identifications as positive character traits, the underlying message is that it is part and parcel to the gay male dating world to disqualify as datable whoever does not fit certain normative types when it comes to physical appearance.
Turning the Tide
The situation that we have illustrated above does not paint an appealing picture for the gay male dating scene, but initiatives such as AutiRoze, and also other initiatives sponsored by the national LGBT advocacy group COC Nederland (Roze Gebaar, Homo en handicap, Café Oké) work hard to turn the tide for persons with disabilities in the Dutch LGBT community.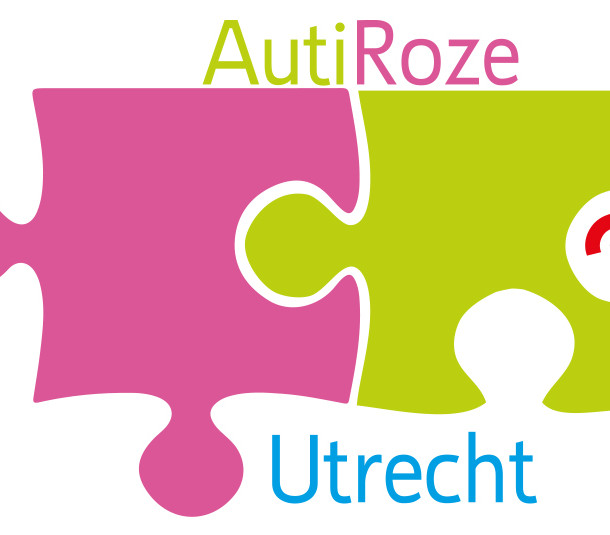 © AutiRoze
COC Nederland is a Dutch organization that has been advocating for equal rights, emancipation, and social acceptance for LGBT people worldwide for more than 60 years. In the context of The European Year of People With Disabilities in 2003, the COC conducted a research to investigate the needs of LGBT people with mental or physical disabilities and to raise awareness and acceptance for this group in the LGBT community, as well as among these people's families and caretakers. The publication that followed this research shows a demand for more opportunities to socialize and for better sexual education aimed specifically at individual situations.
Not Missing the Boat
A glance at the comment section below the interview with Ivan shows that these initiatives are much appreciated by many people who feel misunderstood or left out of the representational policy of LGBT advocacy groups during campaigns or events. The comments attest to the many problems these people experience; for example, the fact that they are not only marked by their sexual identification, but also by other non-normative identifications, which time and again puts them in uncomfortable situations. Increased recognition of these experiences — partially due to the availability of similar stories on social media and other new media platforms — has also led to an upsurge of social and political activities, which, in the Netherlands at least, resulted in some noteworthy initiatives.
Some reactions to the interview with Ivan Henczyk on gay.nl
AutiRoze tries to combat these kind of uncomfortable situations by creating a safe space for LGBTs on the autism spectrum. Their monthly gatherings serve as a meeting group for people with similar stories and experiences to share, but also as a way to allow for more visibility of these persons within the LGBT community.
Café Oké
Other initiatives from COC include the website 'Zonder stempel' (Without a label) for LGBT people with mental disabilities and the working group 'Homo en handicap' (Gay and disability) for people with physical disabilities. Both initiatives create opportunities to get in touch with people with similar backgrounds. 'Homo en handicap', for example, organizes intimate dinners and living room gatherings for people to meet and share experiences. 'Zonder stempel' offers the opportunity to connect to people online or meet at a bar during one of the 'café oké' events that are held in many cities. Besides their aim to create social connections, it is a core value for these initiatives to create understanding and visibility for this group of people within and outside the LGBT community. At their website, 'Zonder stempel' particularly addresses at their website people working in health care that might feel uncomfortable talking about sexuality or are unfamiliar with the LGBT community.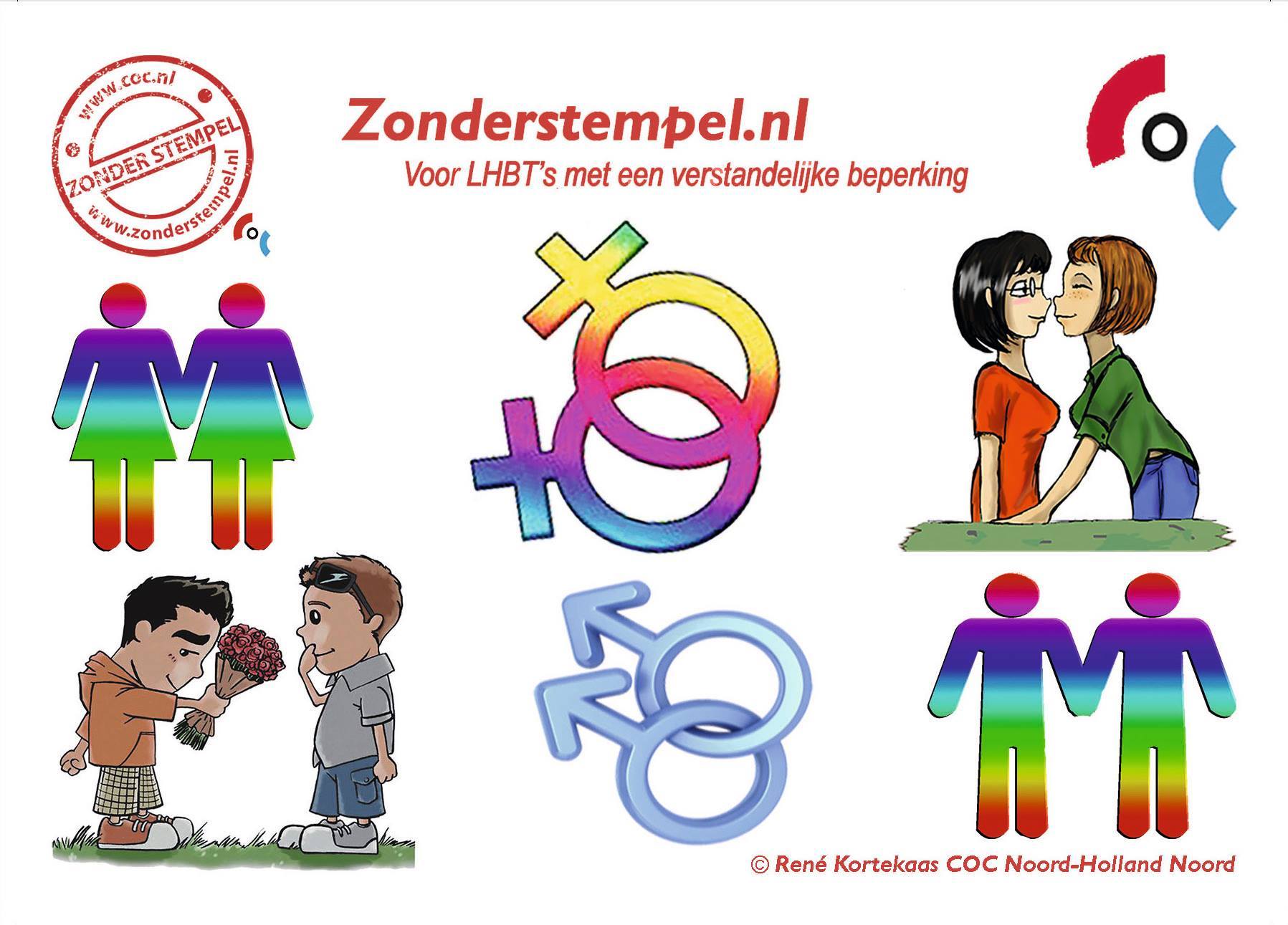 © René Kortekaas and COC Noord-Holland Noord
In our previous blog post we talked about Roze Gebaar. This organization seeks to make important events for the LGBT community – like the Gay Pride, Aids Memorial Day, and Pink Saturday – accessible to deaf people and provides for (music) interpreters at events like these. Physical accessibility is, next to reducing social and mental barriers, an important factor to participate in the LGBT community.
© Looi van Kessel, Nynke Feenstra and Leiden Arts in Society Blog, 2016. Unauthorised use and/or duplication of this material without express and written permission from this site's author and/or owner is strictly prohibited. Excerpts and links may be used, provided that full and clear credit is given to Looi van Kessel, Nynke Feenstra and Leiden Arts in Society Blog with appropriate and specific direction to the original content.