Happy Birthday Blog
To celebrate the blog's first birthday, this post looks back on some of the highlights so far.
A Blog Was Born
In March, the Leiden Arts in Society Blog celebrated its first birthday! For this festive occasion, some of the blog's editors and authors look back on highlights from the first year. What did contributors write about that caught our attention - and in some cases, not only ours, but also that of Twitter communities and radio stations? And how do different bloggers we publish reflect on the blog's central question, namely: how does research into the arts contribute to a better understanding of society? We hope you enjoy this brief selection of last year's posts. We, for one, are looking forward to what the next year brings!
March: Tessa de Zeeuw on Tingting Hui's "Invisible Border and Accent Control" (March 28, 2016)
Tingting Hui's post about shibboleths was one the first four posts that kicked off the Leiden Arts in Society blog last year March. Tingting explains: shibboleths are words that are used as tests for detecting foreigners, or persons from another district, by their pronunciation. Consider for example that word over which most foreigners tend to trip their tongues: 'Scheveningen,' the name of The Hague's popular city beach. Tingting teaches us that Dutch soldiers used it as a shibboleth during World War II to identify German soldiers. This is a perfect example of what her research at Leiden University's Centre for the Arts in Society is concerned with: the politics of accented speech, and the vulnerability of those who are othered on the basis of their accents -- a highly relevant topic in these times of increased tensions at nations' borders.

April: Tessa de Zeeuw on Didi van Trijp's "Something Fishy?" (April 11, 2016)
Didi van Trijp's elegant post, 'Something Fishy?,' was one of the blogs earliest successes. The post presents a concise history of the scientific endeavor to standardize fish names; a Babylonic struggle, Didi explains, as there are about as many names for species of fish as there are vernacular languages. Didi ties her overview of debates in seventeenth-century science on naming fish in with more contemporary issues - to the work of a United Nations focus group on Fisheries and Aquaculture, but also to a recent article she read in the Dutch magazine, Vrij Nederland, on an apparently common practice in restaurants to name one kind of fish on their menus while serving another (often cheaper) kind. The post shows the relevance of centuries-old scientific debates – the 'art' of scientific discourse, we might say – to contemporary questions of a more economical and ecological nature and, thereby, to a better understanding of contemporary society. It also landed Didi an interview on Sleutelstad.fm, a Leiden radio station!

May: Céline Zaepffel on Lieke Smits' "Talking about Feelings" (May 19, 2016)
In her post, Lieke Smits proposes a study of the Picture Book of Madame Marie to show how important visual sources are in the history of emotions. Built on the idea that faking an emotion may end up feeling it, this article is a continuous back and forth between a Medieval artistic production and our society, between the facts of showing and feeling and finally between the author and the viewer, thanks to a rich and interdisciplinary approach dealing with text, images and the question of reception, which is also the approach used by Lieke in her research focusing on the image of the mystical kiss of the mouth in the later Middle Ages. Not only the Picture Book of Madame Marie was a real discovery for me but I was also really surprised to see with my own eyes old traces left by ancient viewers expressing (or faking?) emotions, such as the one who scratched out the faces of Jesus' torturers. In a word, this article reminds how much books, pictures and research can be a link with ancient societies.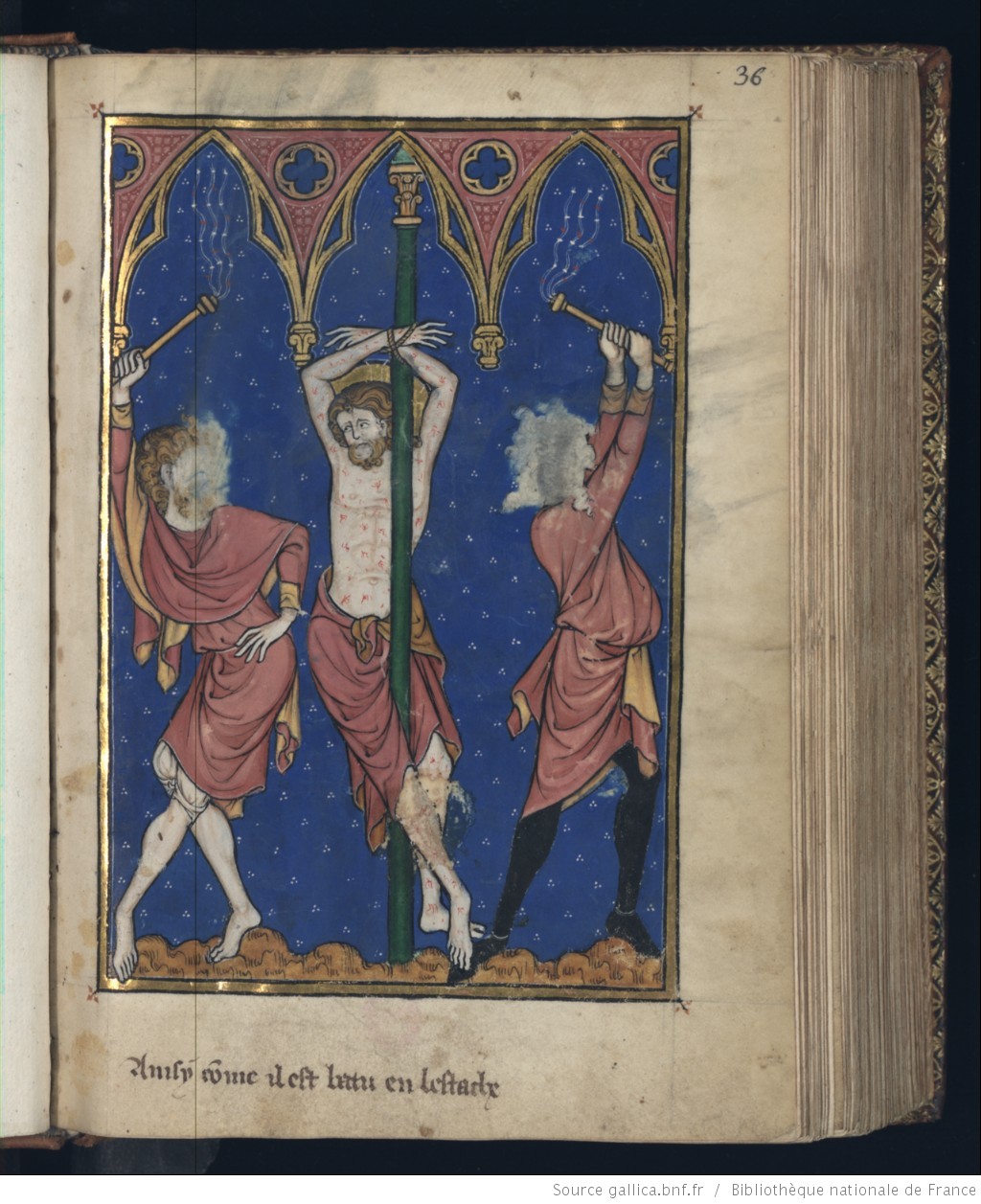 Flagellation of Christ, BNF, NAF 16251, f.36r (http://gallica.bnf.fr/ark:/12148/btv1b72000827/f85.item)
June: Céline Zaepffel on Anna Volkmar's "Welcome to the Chernobyl Nature Reserve" (June 10, 2016)
"Welcome to the Chernobyl Nature Reserve" by Anna Volkmar caught my attention too. In this article, she questions the narrative which spreads false representations of the post-nuclear situation to convince of the importance of transforming the Chernobyl Exclusion Zone (CEZ) into a biosphere reserve, mainly (and surprisingly) motivated by economics. Thanks to the questions raised all along the article, the deconstruction of the Ukrainian government's discourse (made of exhibitions, articles and photos) is very convincing. The argument is finally highlighted by artistic and literary concepts such as "the Romantic concept of wilderness", which is interesting in the context of this topic since it really helps the reader understand that the representation of the CEZ is in fact manipulated, built and mostly beautified to hide a violent reality. With this article, Anna Volkmar shares the heart of her research on representations of post-nuclear landscapes in contemporary art and culture and manages to prove once again how rich the fields of LUCAS' studies are.
Ukrainian zoologist cuddling baby wolves, Chornobyl Museum. Image: Anna Volkmar
July: Robbert Striekwold on Leonor Veiga's "Helena Spanjaard: 'Hey, this is funny, they make modern art here'" (July 21, 2016)
Art historian Leonor Veiga studies contemporary Southeast-Asian art as a guest PhD researcher at LUCAS, and has enriched our blog with a number of enlightening interviews with some of the field's foremost pioneers (see here for her other contributions). In this post she interviews Helena Spanjaard, who put Indonesian modern art on the map in Dutch art history. The title of the interview refers to the serendipitous moment when Spanjaard met the Indonesian artist Soedarsono (a painting of whom is shown in the image), which sparked her interest in modern Indonesian art. The main appeal of this biographical sketch is that it very clearly highlights how Spanjaard struggled to divorce the study of Indonesian art from the linguistic and anthropological tools with which it had been studied predominantly until recently. Interviews such as this one provide valuable insights into the kinds of topics studied at LUCAS.
The painting Borobudur – Prosperity of Soul, by Indonesian artist Srihadi Soedarsono
August: Robbert Striekwold on Sara Polak's "Gauging non-PC American cultural memory through Ebola on Twitter" (August 11, 2016)
One cannot help but be drawn in by the ominous picture of an Ebola virus heading this post, in which Sara Polak studies American tweets related to the West-African Ebola outbreak of 2014-2015. Sara aims to spice up the field of memory studies a bit by focusing her attention on people who express views that are ethically suspect, but also very present in the public sphere. In particular, she explores aspects of this moral panic in the guise of a number of metaphors regarding slavery, which she takes to be examples of "dormant memories" that have been revived. Twitter contains a goldmine of data on the feelings and opinions present in society, and Sara's crunching of large quantities of tweets to distil the underlying narratives neatly shows the versatility of research done at LUCAS.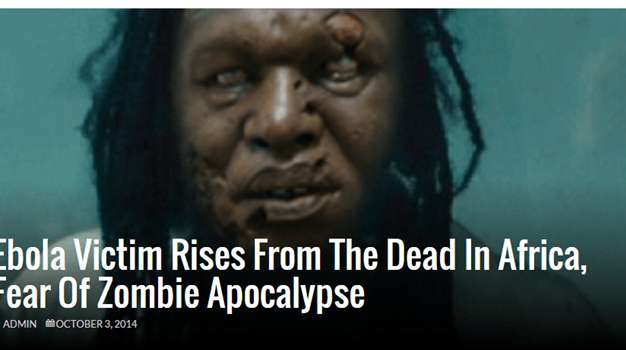 September: Nynke Feenstra on Marion Bracq's "Fury Road" (September 29, 2016)
In her blog series Marion Bracq takes the reader by the hand on a visual journey through the story of Orlando furioso and his overpowering but unrequited love for princess Angelica. An anonymous artist succeeded to present each canto fully on a one page illustration. Highlighting details from these illustrations, Marion shows how Orlando looses himself to madness and finally finds reason again. I enjoyed reading this blog series because you learn to read the illustrations while at the same time learning about iconographic representations in the Renaissance. In the series final, for example, she writes that the moon was considered as an ambivalent star but in the Orlando illustration it's depicted as complementary to earth. Marion participated in LUCAS as a guest researcher last year. Her current work concentrates on the reception of Orlando furioso in the French Renaissance and the relationship between science and literature.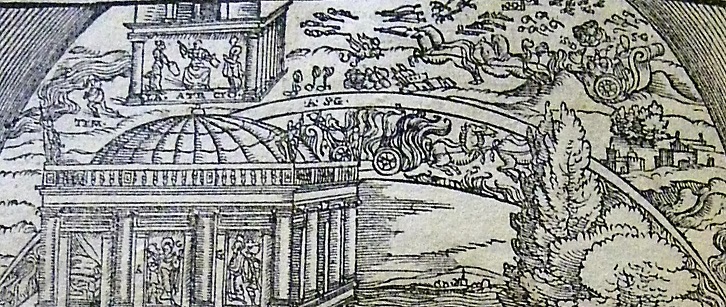 The half circle marks the separation between moon and earth. Orlando Furioso, Valgrisi, Venezia, 1568, canto XXXIV, details
October: Nynke Feenstra on Eszter Polonyi's "Archeologies of the Face" (October 13, 2016)
With the image Face Cage, the blogpost Archeologies of the Face by Eszter Polonyi attracts immediate attention. This blogpost deals with the privacy matters of the photographic portrait. Recenlty, there has been a conflict surrounding Facebook's Tag suggestions and the biometric identifiers that the social media giant hereby might collect. Biometric identifiers are face templates based on the geometrical relationship of facial features. Eszter draws an interesting parallel between this process and the emergence of criminological systems and photographic portraits in the late nineteenth century. With this discussion, she sheds a new light on contemporary social issues. Eszter Polonyi is a PhD candidate at the Art History department of Columbia and currently a guest researcher at ASCA, the University of Amsterdam. She writes her dissertation on a theory of silent film written by Bela Balazs, a figure of the Weimar and Soviet interwar era.
Zach Blas. Face Cage 4, endurance performance with Paul Mpagi Sepuya (2016)
November: Tessa de Zeeuw's "When Law gets Spectacular" (November 17, 2016)
In her blog post Tessa de Zeeuw talks about the International Criminal Court's (ICC) case of Ahmad Al Faqi Al Mahdi, who at this trial was convicted for the destruction of nine Sufi-influenced mausoleums and a mosque in Timbuktu, some of which date from the fifteenth and sixteenth centuries. This case touches upon many topics studied within LUCAS: cultural heritage, iconoclasm, and religious conflict. Tessa's interest is, however, juridical and thus indicative of LUCAS's interdisciplinary character. Her main interest is 'the question of the mediation of a communal sense of justice that takes place through the event of a criminal trial.' She describes her experience of watching the ICC's web stream and addresses the questions whether she is involved as a spectator. The answer is negative: the stream is redacted, the trial is based on legislation in which she was not democratically involved, and there is no discussion with other viewers. At least with this photo we as spectators become involved in Tessa's experience of watching the trial – and look at the cute cat picture!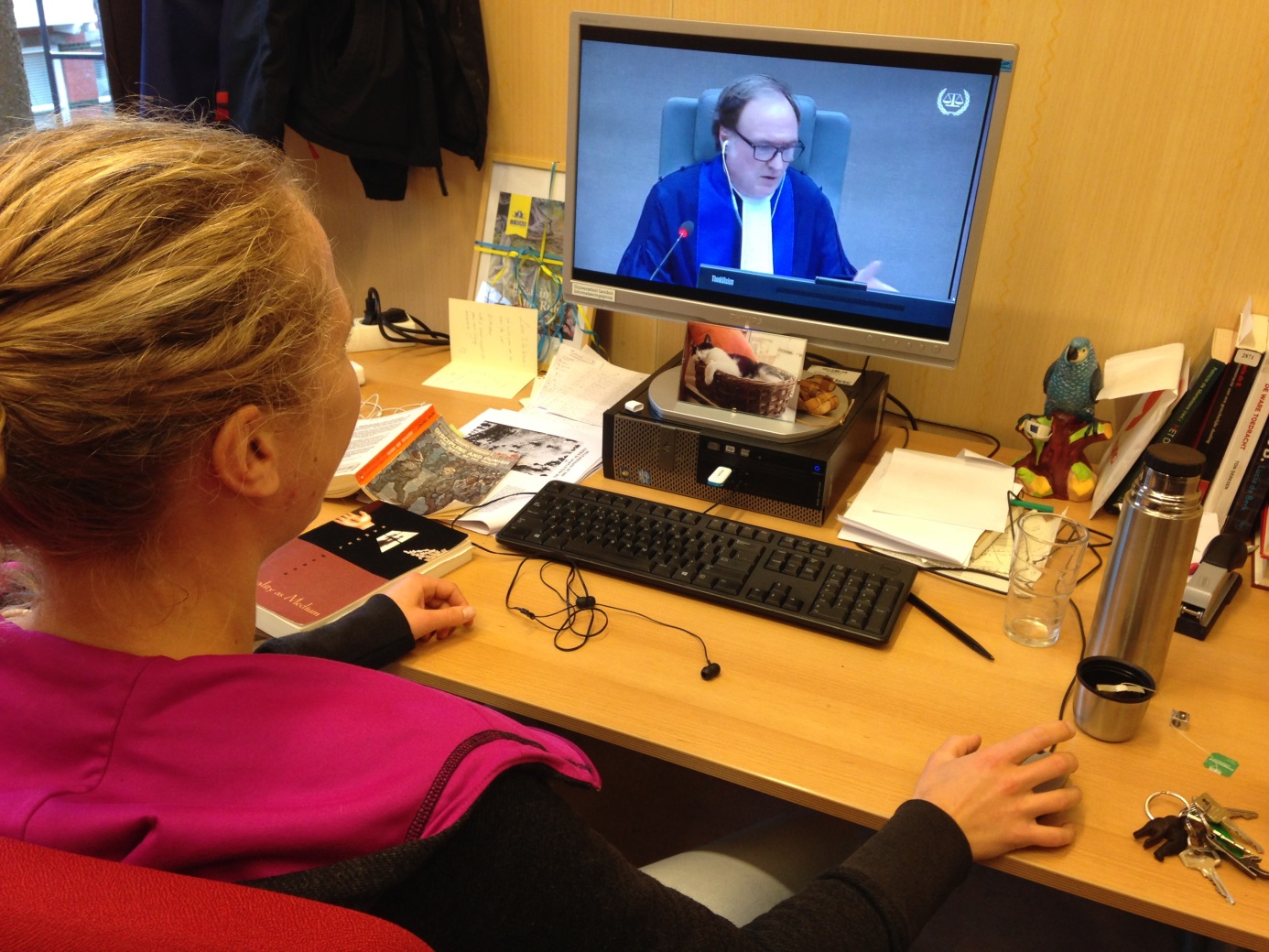 December: Lieke Smits on Looi van Kessel's and Nynke Feenstra's "Unwritten/Unacknowledged" (December 1, 2016)
Looi van Kessel and Nynke Feenstra have written a successful series on the intersection of different minoritizing identifications. Their first post on Deafies in Drag is the most read post on our blog, and the series final has just appeared. The project is a fruitful collaboration between Nynke, whose research focuses on the inclusiveness of museums, and Looi van Kessel, who studies the politics of sexuality and identity in the novels of American author James Purdy. In their December blog they write about organizations that support people with disabilities on the gay dating scene. This is much needed: not only is physical accessibility important, online etiquette can also be difficult for people with, for example, autism. Nynke and Looi discuss organizations like AutiRoze and COC Nederland and conclude that 'besides their aim to create social connections, it is a core value for these initiatives to create understanding and visibility for this group of people within and outside the LGBT community.'
© René Kortekaas and COC Noord-Holland Noord
January: Sophia Hendrikx on Fleur Praal's "For practice or preaching: why do academics blog?" (January 26, 2017)
On the occasion of the 40th post on the Arts in Society Blog, Fleur Praal asks the question: why do academics blog? This question is of course extremely relevant to us Arts in Society bloggers. While the cynics among us might be tempted to say that we should blog because our journal articles aren't read, Fleur presents to us a range of far more uplifting reasons. When asked why they blog academics tend to say that it offers a chance to practice their writing, and an informal space to share ideas and express opinions. All of this will ring true to Arts in Society bloggers. Blogging has made our writing becoming less formal and more readable, gave us a chance to explore ideas in an informal setting, and offered a platform on which to pose existential questions, such as 'what is the point of blogging anyway?'. However, as Fleur points out, that isn't even all of it. Unlike any other academic publication, a blog should be concise, and while this takes some getting used to, this means a post can be written in limited time. What's more, we can upload it ourselves, and can publish exactly what we want, without having to make adjustments for meddlesome publishers. In addition, the quick process of posting a blog-post, compared to the lengthy process of getting articles published, opens up a realm of new possibilities, such as finally being able to accurately respond to current events.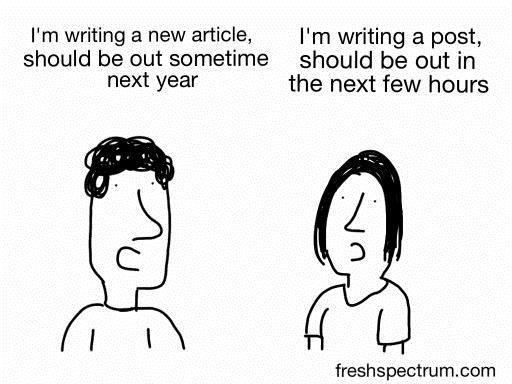 Image: Chris Lysy for freshspectrum.com

February: Sophia Hendrikx on Andrea Reyes Elizondo' "The many meanings of reading. Imagery" (February 23, 2017)
For me this blog-post by Andrea Reyes Elizondo is a good example of how blogging offers us possibilities to share chunks of our research with others, and in addition to be introduced to new and interesting topics. While we all blog to share our information with the world, reading each other's blog-posts exposes us to research we were not yet familiar with and topics removed from our own. As it turns out, Andrea's research topic is not so far removed from my own research. However, as it is still quite distant, I was not previously aware of this. Andrea's project focuses on the reading possibilities available in the past, and how these relate to power structures. From this framework, she explores an often made assumption, that in terms of transferring information, we can equate text and images. She uses a historic example to explore this question, the Biblia Pauperum which were disseminated throughout the New World. As Andrea explains, in fact such picture bibles did little to spread the doctrine. In fact, both such historic examples and neurological evidence shows us that text and images are truly different media. Since there are few places where text and image are used to complement each other to the extent they do in a blog-post, of course this is also highly relevant to all of us bloggers.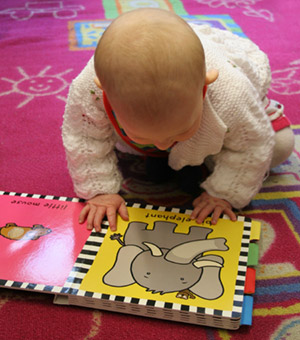 Next week, the Arts in Society Blog is back with a regular post, this time on Taiwanese metal music.
© Leiden Arts in Society Blog, 2017. Unauthorised use and/or duplication of this material without express and written permission from this site's author and/or owner is strictly prohibited. Excerpts and links may be used, provided that full and clear credit is given to Leiden Arts in Society Blog with appropriate and specific direction to the original content.